Church Communications... Simplified
I'm Ryan Holck, communications coach and designer.
I help churches create web and visual communications that look good and attract visitors.  Need help creating a communications process or training your team? Click below to start the process. 
I Need Communications Help

Have you ever asked yourself?
How do we get more people to sign up for small groups?
Do we need to be on every social media channel? If not, which ones should we use?
Why aren't more people signing up for our events?
How can we get in front of more people in our community?
How can I make the most out of a small communications budget?
Should we still do a paper bulletin?
How do I setup mass emails to our congregation and what should those messages include?
I Know How You Feel
I know what it's like to be frustrated by church communications. To work hard creating ministries for our community and struggle getting the word out. Wondering all day long if people will even come to the event we planned.
For years I struggled to get traction. Often trading family time for another few hours at the office trying something new.
As a former worship pastor, and then as a church communications director, I have faced the reality that church communications are a challenge. But I also realized the answer isn't simply creating more communications and hoping they work. The answer is in creating the right type of communications.
Once I figured that out, everything began to be simpler and my communications became more effective.
It Can Be Different
Today, I work with churches to be more effective in their communications. I also blog about church communications and technology for the church. My posts have been featured at ChurchTechToday, ChurchLeaders.com, MinistryToday and Elvanto.com. I am also the creator of Open Edit Print, an online library of ready-to-use design resources that help churches save time and money creating quality graphics and branding materials.
I am also a conference speaker, teaching on building communication strategies and the use of technology in sharing about your church. I have had the privilege of teaching at National Worship Leader Conference, Worship NorthWest and The Worship Conference.
I have been married to my wife, Debbie, for nineteen years. We have two daughters and live in Fresno, California.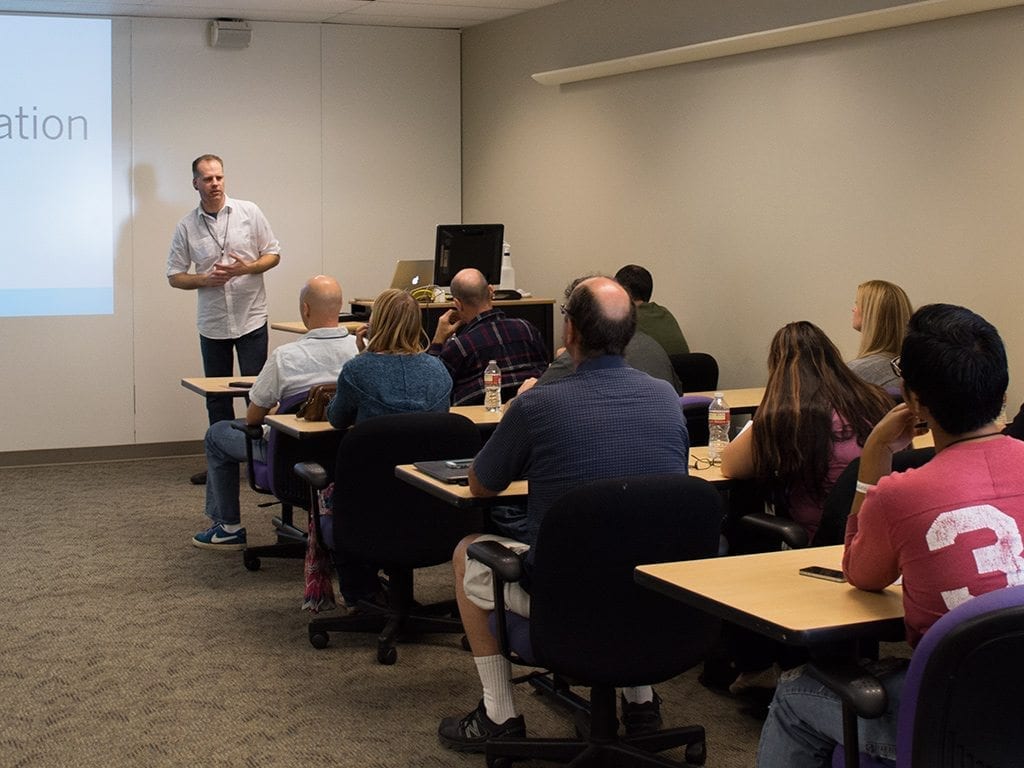 You Just Need a Coach
You have a couple options for improving your communication struggles…
You can get your core leadership team in a room for 1 hour, guess at solutions and spend money in man hours. And, let's be honest, it's going to take more than an hour. (Cost = $6-800 per hour)
You can spend weeks doing

online

research, waste months applying untested solutions, and cross your fingers that things work. (Cost = Thousands)
You can let me help you get better results using a proven communications plan
Ultimately, your answer comes down to this.
Do you really have the time, to…
Lead your church AND create communications
Invest in learning all you need to know for success
Keep trying things, hoping to figure out what will work
I would like to be your communications coach, helping your church get the clarity and focus necessary to have successful communications. You don't have to continue struggling. And, you don't have to keep wondering what works. You can get the answers you need for successful church communications.
Start by filling out the coaching application below. Let me know about your ministry and the communications challenges you face. I'll look things over and contact you about how I can serve your church.
Church Communications Coaching
Borrow from my experience to tackle your churches' communication challenges.
Now accepting applications. Payment plans available.
Video Coaching
One-on-one video meeting with me. You pick the topics and the communication challenges you want to address. Together we create a strategy for getting traction in those areas and a plan for tracking effectiveness. We will meet weekly via Goggle Hangouts for 8 weeks time.
Session Recordings
Following every video meeting you'll receive a link to the recorded version of our Hangout. You can use it to help implement the strategies we develop together.
Communication Resources
Based on your communication needs I will provide worksheets, tutorials and real world examples for your ministry
Direct Access
Exclusive access to me throughout our coaching time. My goal is to partner with your ministry, so I make myself available to you for direct input. Have a question outside our scheduled meeting time? Send me a message and I'll get back to you quickly.
Free Design Resources
Enjoy a 1 year membership to our custom library of Worship Slides, Social Media Images, Email Graphics and Print Templates (Open Edit Print Platinum Membership- retail value $399)
Frequently Asked Questions
Who is it for?
Communication Director, Manager
Graphic Designer
Media Manager
Creative Pastor
Lead Pastor
Senior Church Leaders
Anyone who is responsible for developing / producing / managing communications for your church
What are the benefits?
Inspiration
Communications can be a challenge, and you're not alone in the struggle. It's worth the struggle and your ministry deserves the effort.
Action Steps
Strategy without action won't change your ministry. We'll brainstorm ways to gain traction and outline steps to get you there
Save Ministry Time
Don't waste time trying to figure it out by yourself. Fast forward your ministry effectiveness by learning from my 17+ years of ministry experience.
Ready-to-use Resources
Upgrade the quality of your promotions, while decreasing your workload with Platinum Membership resources from Open Edit Print
What will be covered?
There is no one-size-fits all coaching here. Based on your communication challenges and goals we will work on coaching content that meets your ministry needs.
My areas of expertise are…
Developing a communication strategy
Creating promotion timelines and calendars
Designing promotions that engage people
Writing content that people respond to
Website strategy and development
Social media strategy and implementation
Email marketing strategy and content development
Developing communication volunteers
Communicating on a budget
Graphic design tricks and hacks
What is the investment?
$1000 for 8 weeks
For most churches 8 weeks is long enough to work through the most significant communication barriers and develop strategies to move forward. If we get to the end of the time and you want to extend the time we can.
What if I can't afford it?
My goal is to help the Church be more effective in communicating. If you are unable to pay the entire cost up front, payments terms are available. Let me know in your Consulting Request Form.
Do you have a guarantee?
I would rather you be happy, then me have your ministry's money. If you aren't happy with your coaching, simply ask for a refund and we'll part as friends.
Church Communications Coaching
Borrow from my experience to tackle your churches' communication challenges.
Now accepting applications. Payment plans available.