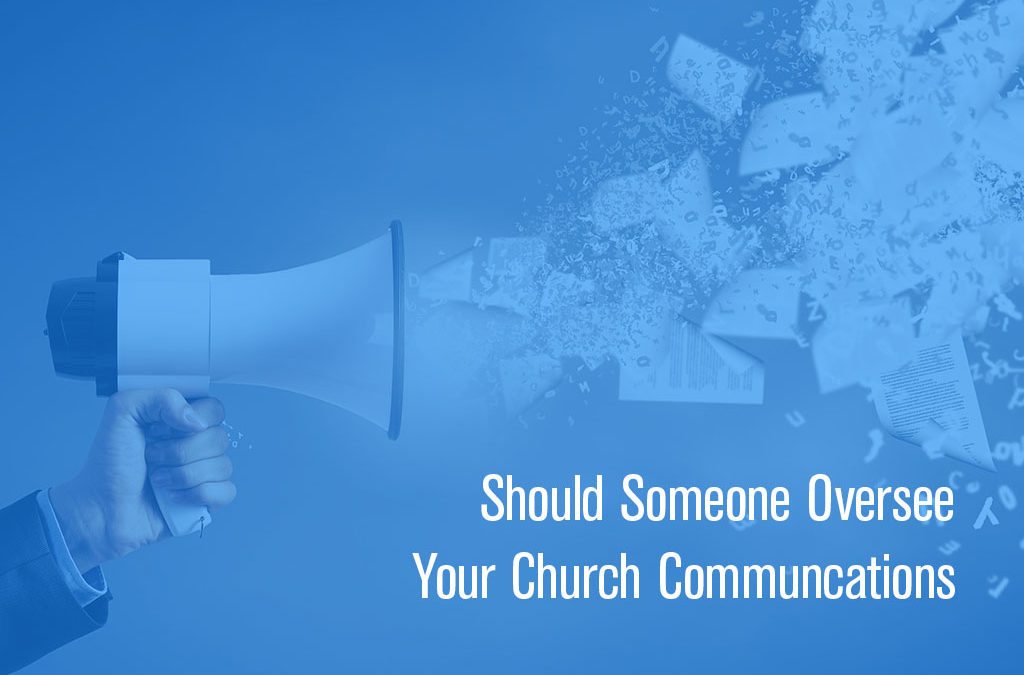 As a church leader, you know… good communications don't just happen.
It takes time, commitment and intentionality to connect with your audience.
Each week you spend hours planning what you will say and how you will connect people to God's word.
Our visual communications and written communications require the same type of intentionality.
Your church needs someone who can put focused attention into these communications.
Someone who can help:
1) Collect Information
in a timely fashion so things get communicated early and often
2) Function as Quality Control
making sure your promotions meet the goals and expectations your church has agreed on
3) Schedule Communications
so your church isn't inundated one week and silent the next
Who that should be will vary.
When possible, I would encourage it to be a staff member, because they will know about upcoming ministry events that need promoting. If a staff member is not an option, it should be a high level, committed volunteer.
Either way, the person who oversees your church communications needs the following characteristics:
Has report with the staff and can get necessary details from them
Highly organized
Long term view of the church ministry
Good with people
Articulate
Has an eye for detail
Computer savvy
Can create (or edit) designs to meet church goals and expectation
Have a Church Communication Question You Would Like Answered?